Responsible Gaming Policy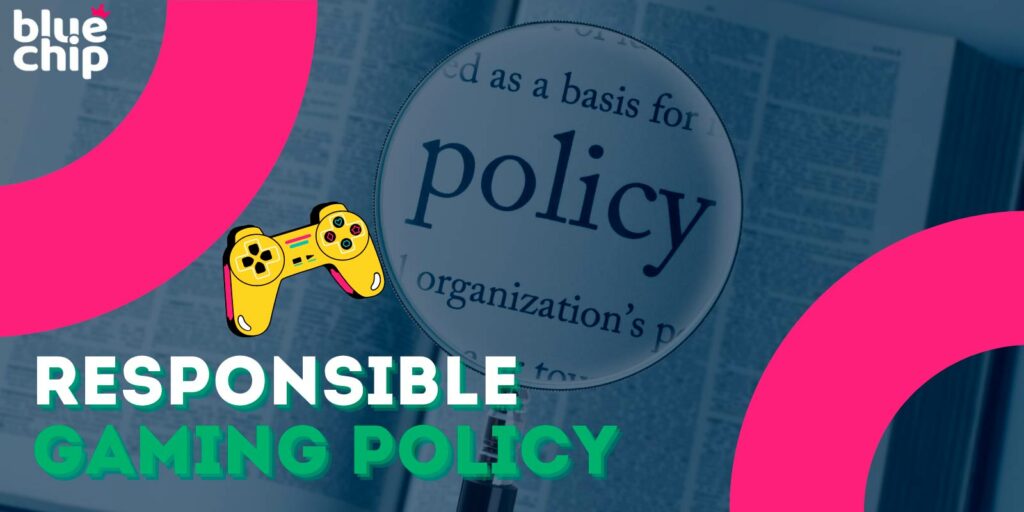 At this point, the user needs to treat betting as a form of entertainment and recreation. Therefore, the Bluechip.io platform always emphasizes making users have fun while betting. If the user initially bets on sporting disciplines and after a while stops having fun and continues to gamble, but for some other reason, then this point is already a cause for concern.
Bluechip io values its users and provides all the necessary information to prevent gambling addiction. That is what this page is for and has important points that the user must follow to prevent betting from becoming an addiction. First of all, the user must play responsibly and understand when they are playing on the platform as a pleasure and when they are already gradually getting involved in gambling addiction.
Tips for Responsible Gambling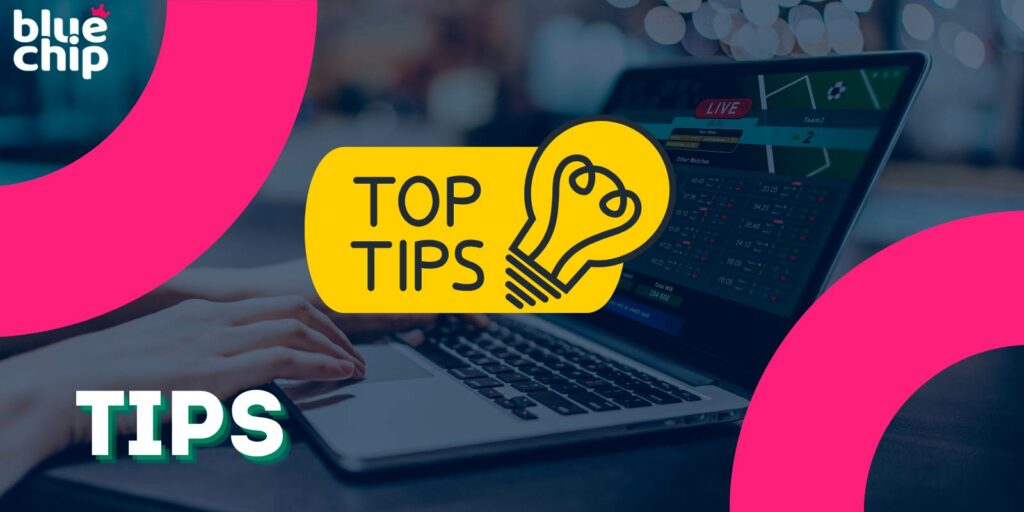 Below will be a list of tips that will enable the user to understand how to play responsibly:
Set limits for yourself for betting on, for example, sporting disciplines. Bet at least 25% of the bank, so that if the outcome of a match is wrong, you can make another bet and easily win back the balance you lost.
Do not go into debt to make use of the betting platform's betting services;
Only use the money for betting that you don't feel sorry to spend and that is solely for your leisure time. If a given amount of money runs out, do not use the money you need for your everyday life;
Do not gamble if you are currently under a lot of stress, intoxicated, or have other problems that severely affect your mental state;
Combine gambling with other activities. This factor allows the user not to live only by gambling;
Do not start gambling if you are in a bad mood during the day.
How to spot the warning signs of a potential gambling problem
If you have concerns about your gambling behavior, we recommend that you take a self-assessment test to answer the following questions:
Do you spend more time gambling than you planned to spend during the day, do you neglect any important responsibilities to gambling?
Have you been criticized by others for gambling too much?
Do you often have conflicts with those around you over spending a large amount of time gambling or over the amount of money you bet?
Have you noticed in your behavior that you can't help yourself even one day without gambling?
Can you set any limits for gambling;
Have you ever wagered the full amount of money intended for gambling and crossed this threshold?
Have you ever borrowed money from someone close to you, or sold something of value to you to be able to gamble later?
Do you risk money that is mandatorily scheduled to pay your rent, mortgage, medication, groceries, and other elements of daily life?
Do you have the habit, after losing your entire balance, of coming back to gamble the next day?
Do you often think about gambling when spending free time with your friends or loved ones?
Do you find that gambling is a great way to make money?
Do you risk your job position by gambling in the workplace?
Do some negative things in your life, like arguments, and disappointments, affect your desire to gamble a lot?
Receiving Help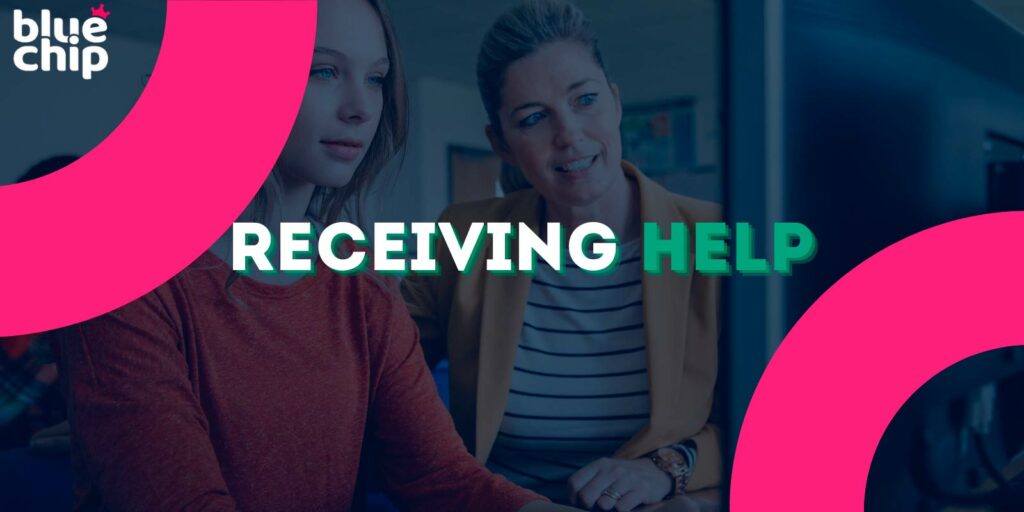 If you have answered the questions positively after taking the test, you need to act now to prevent negative consequences that could develop into gambling addiction in the future.
How to seek help if you think the situation may develop into gambling addiction. At first, it is enough to stop gambling for a short time after you have lost a sum of money. If you cannot hold out even for a short time, you should download an extension or software that blocks you from visiting gambling content platforms.
If all the above recommendations do not help, you are advised to contact a facility that works with people with gambling addiction. Such a facility will first provide counselling services and then prescribe therapy to help you deal with the problem. If your friends or someone close to you is involved, get professional help. You can use the following websites to get professional help:
www.responsiblegambling.org;
www.gamblingtherapy.org;
www.gamblersanonymous.org;
www.gamcare.org.uk.
Parental control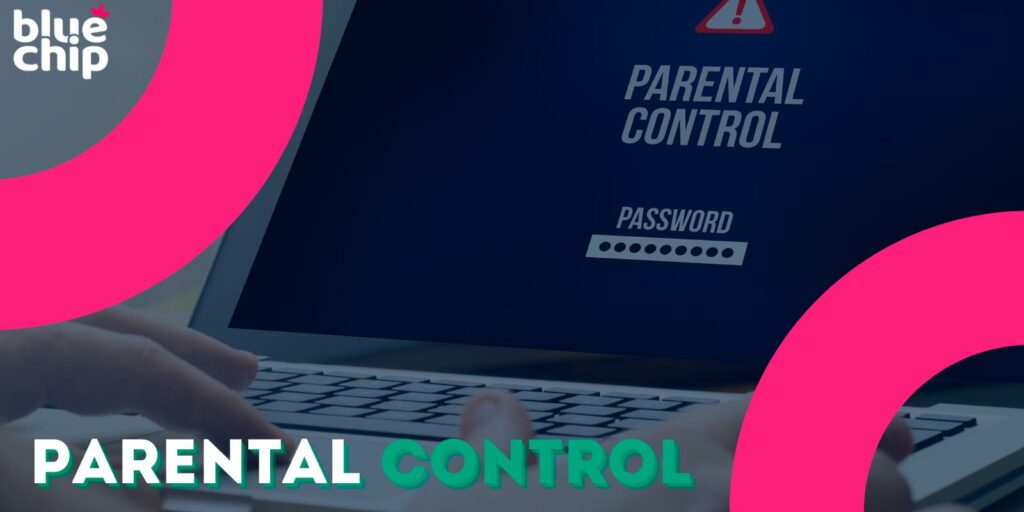 Anyone knows that gambling is adult entertainment. The rules of any bookmaker in the market prohibit access to gambling content platforms by anyone under the age of 18. Based on this, a user under that age cannot open an account on the platform, nor can they go through the verification process, which subsequently allows withdrawals. If an account with an underage user is spotted by the administration, the account will be frozen and all winnings available on the platform will be withdrawn without the possibility of a refund.
In this case, we urge parents and legal guardians to monitor their children's online activities to prevent them from becoming involved in gambling addiction. To prevent this kind of gambling platform use, parents should have a personal discussion with their minors.
If your device is being used by unsupervised children, there is a solution. You can prevent your children from using certain internet sources by using parental controls. Websites like the one below may be helpful:
www.netnanny.com;
www.gamblock.com;
www.cybersitter.com;
www.betfilter.com.
Self-Exclude Options
If you realize at any point in time that you need a break from gambling activities, there are some self-exclusion options. Such options include restricting yourself from depositing funds into your bookmaker's account for 24 hours. During this period, you will not be able to both make deposit transactions and make bets. If you understand that you need a longer break, then you need to exclude the use of the deposit and betting completely for 30 days. After this period, you will be notified via email and your account will be successfully reinstated automatically.
A request for self-exclusion differs from a standard account closure in that you can access your account during this period, but the deposit and bets are frozen. This means you will not be able to make withdrawals from your account until your account is frozen or temporarily self-excluded. So if you feel you are on the verge of entering the stage of gambling addiction use the method of temporary self-exclusion. If you want to cancel this account freeze, you need to contact the technical support of the platform by sending a message to [email protected] Your request can be processed within 24 hours from the time you send it, so you will have to wait a little while.
If you want to use the method of temporary self-exclusion, contact technical support and send a message to the e-mail platform [email protected] Be sure to write "Cool-Off" or "Self-Exclusion" in the subject line, depending on the exclusion option you choose. Technical support will try in the shortest possible time to apply this method so that the user to sort out his gambling addiction and not bring negative consequences. The self-exclusion method will not begin until Technical Support has brought you fully up to speed.
If you want a more effective fight against gambling addiction, we advise you to contact the support of all betting platforms where you have virtual accounts to prevent betting and depositing for some time. Our company reserves the right to suspend access to the virtual account for users with hints of excessive gambling addiction, as well as with signs of mental illness entailing negative consequences for the player's life. When time passes and the user resubmits the application with no hint of any gambling addiction, the administration will be happy to unblock the deposit and betting opportunities on your account.