Bluechip Cricket Betting
Bluechip is one of the top-tier online gambling websites with a lot of various gambling and betting options. We provide our customers with more than 6000 clots, live games, and sports events of all kinds to bet on. As one of the popular international gambling and betting websites, you will find a lot of betting opportunities here. On our website, you will be able to bet on the most popular sports including Football, Tennis, ESports, and of course Cricket. And now you will learn more about online betting on Cricket at Bluechip!
Cricket events for betting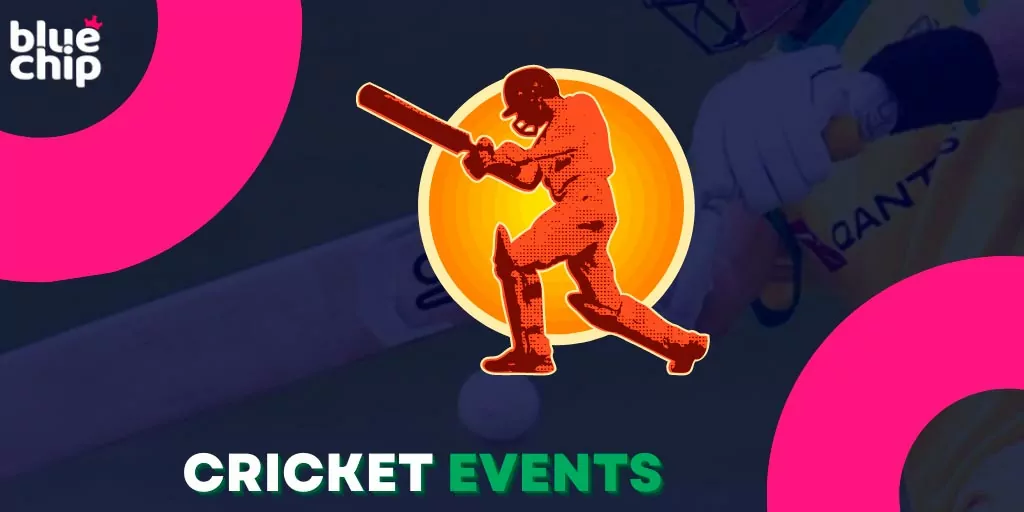 Cricket is one of the most popular sports in the world. People from all over the world enjoy Cricket matches! And because of this betting on it is very popular too. Our company offers customers the to bet on various Cricket events all over the world. On our website, you will be able to bet on the biggest Cricket championships and also eCricket matches! And now let's see what Cricket events you will be able to bet on at Bluechip.
| | |
| --- | --- |
| Indian Premier League | This tournament is one of the most famous and popular in the whole world. It is also known as IPL. One of the biggest professional cricket championships was founded in 2008. And since then IPL gained tons of fans from all over the world! |
| T20 World Cup | ICC T20 is practically one of the most famous international Cricket championships in the world. The first edition was in 2007 and the tournament is administrated by International Cricket Council. 20 teams are competing with each other to win the T20 World Champion status! |
| Super Smash Championship | Super Smash is also one of the top-tier Cricket tournaments. It is held in New Zealand and administrated by the Cricket Council of New Zealand. It is a competition in Twenty20 format and it is held since 2005. Super Smash is one of the most popular Cricket championships and because of this, it has a lot of famous sponsors. |
| Big Bash League | This professional Cricket league originated in Australia in 2011. Now it is one of the most-known Cricket leagues in the world with a lot of fans and a big audience. It is usually held in Twenty20 format and 8 teams are competing with each other! |
| eCricket | ESports recently became very popular and because of that, there is a special computer simulation of games between real sports teams. eCricket is a very popular type of this kind of ESports. On our website, you will be able to find those electronic tournaments, watch them and place bets on them! |
These were the most popular online Bluechip.io Cricket events to bet on. On our website, you will also find other interesting Cricket events and championships!
Live Cricket Betting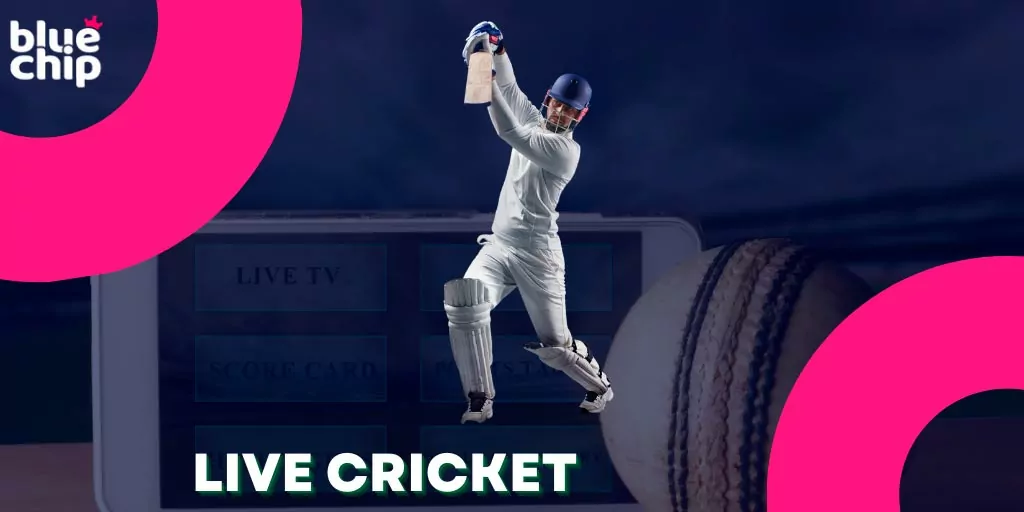 Live betting currently became one of the most popular types of betting. This system allows gamblers to place different bets right during the match. The main thing is that the odds are constantly changing as the reaction to what is happening in the match.
On the Bluechip website, you will find a lot of opportunities for live betting on Cricket. Sometimes lice odds can be extremely high but they are also unstable. It means that bettors should always watch the match and check live odds. On Bluechip you will have all abilities to check for the current odds and to place bets on Live Cricket Events as fast as possible!
Bluechip Betting App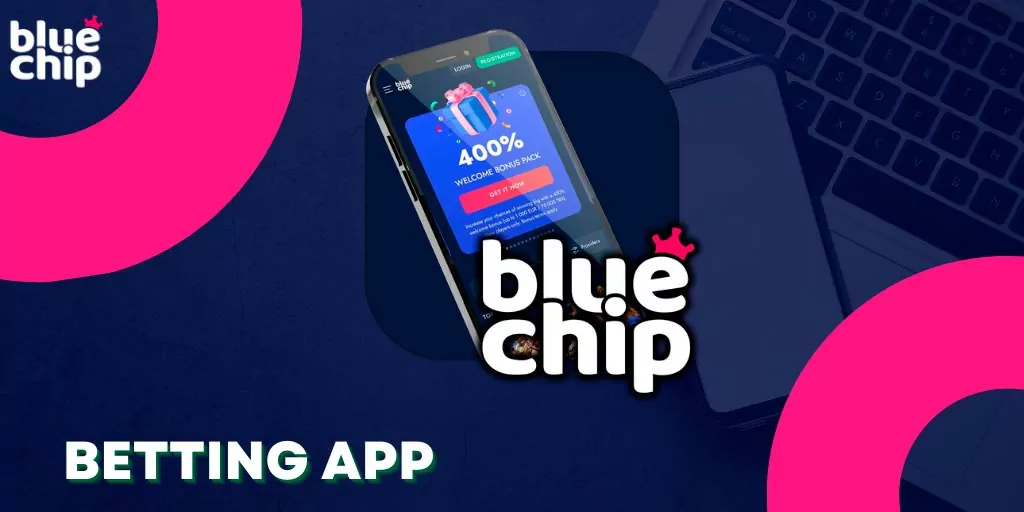 Bluechip is one of the most popular top-tier gambling companies. And as one of the biggest companies we also have a mobile application for our customers. Thanks to the development team and technologies we managed to create one of the best mobile gambling apps in the industry.
The functionality of the app is incredible and also it has no differences from our website. It is crucially important because some customers prefer to enjoy betting right on the go and they all need to have equal opportunities for betting. That is why our mobile betting app will be a perfect solution for those who do not use desktop devices and prefer smartphones for betting.
The app is free and available for both platforms – IOS and Android. For Indian users, it is also available in Hindi. Our mobile application also will be perfect for Cricket betting! And if you want to download it everything you will need to do is to visit the official Bluechip website. Then you will need to find the "Mobile App" section and choose your platform!
Cricket betting tips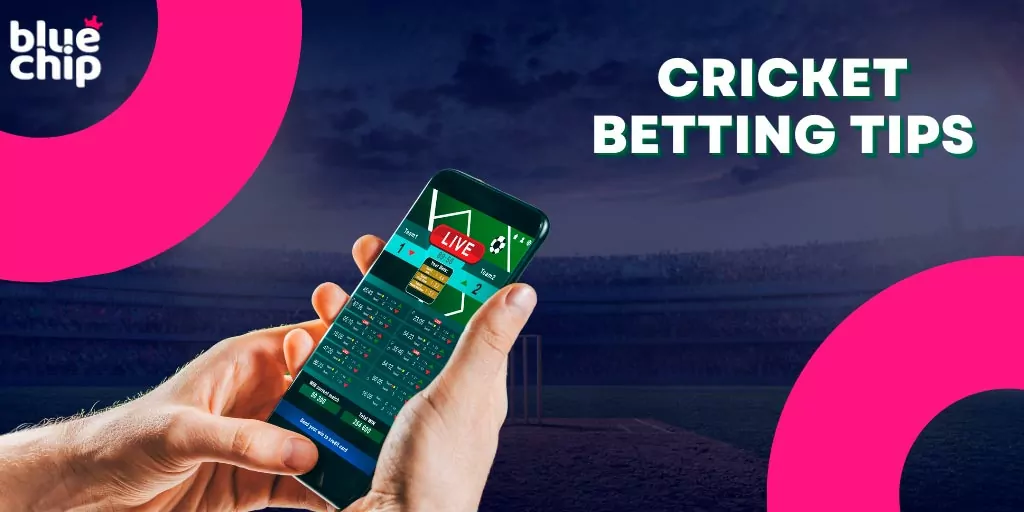 Cricket betting is not an easy thing to do. The betting process is actually a combination of different analyses and research. To place winning bets every bettor will need to check some information and make a conclusion. Every professional knows that bets without any analyses will have less chance to be profitable than structured and reasonable bets. To place bets that will have more chances to be winning you should check for information including previous results, squad lists, and some statistics.
Results. This point will be very helpful to explore the conditions of teams. Checking for previous results is one of the main points to do before placing a bet.
Squad lists. Members of teams and their skills will be the main reason for winning. Checking the current members of the team will help you to define the skill of the whole team.
Statistics. All previous matches of teams have statistics. It is the second thing that will help you to find out the teams' conditions. You can check for the best player of the match, and check what weak sides the team had.
Training your skill in making conclusions based on analyses will help you to place more profitable bets!
Bluechip Betting Odds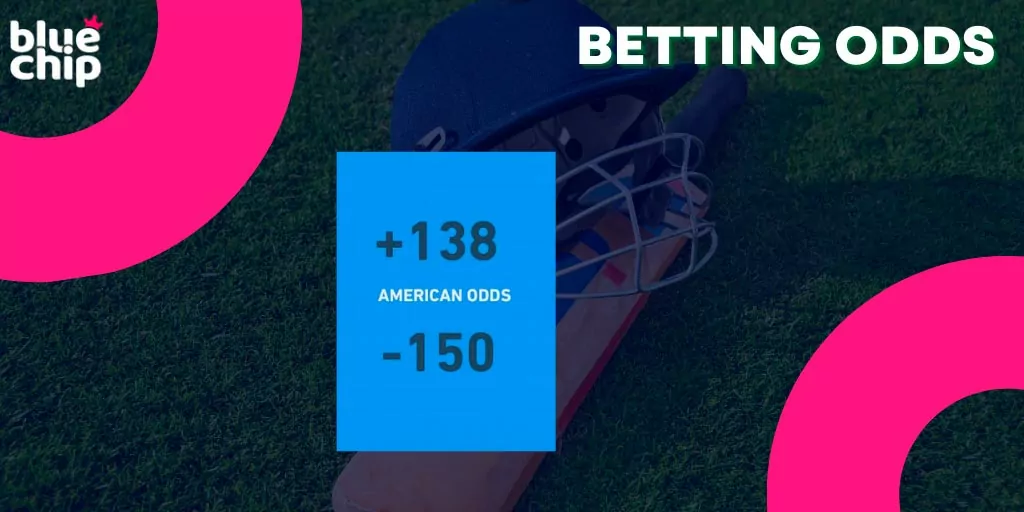 Bluechip is one of the biggest betting companies with high odds you will be able to find on our website. Our betting odds are very suitable and they are also extremely good for Cricket betting. We also know that our customers prefer different types of odds. And here are the available types.
European. Europen type of odds is the most popular around the world. You can find them everywhere. These odds show the bet multiplier in case of winning.
American. These odds are suitable for beginners and professionals. They show how much you will earn if you win.
Fractional. This type is not so popular because it is usually used by professionals. These odds are usually represented in 3/1, 2/1 format. And if your bet was ₹1.000 on 2/1 odd you will earn ₹2.000!
Hong Kong. These odds usually have "+" and "-" signs before them. They show the relationship between your stake and profit.
Indonesian. These odds are similar to the American odds but they are divided by 100. For example, if an American odd is 200 then an Indonesian odd will be 2.
Malaysian. These odds are slightly similar to the Hong Kong odds. They also show the relationship between stake and profit.
Now you know almost everything about available odds at Bluechip. All you need to do is to choose the most comfortable for you!
How to bet on Cricket on Bluechip
Placing bets on Cricket on our website is very simple. You will just need to complete a few steps and here they are!
After completing these few easy steps you will place your first bet at Bluechip!
Welcome bonus at Bluechip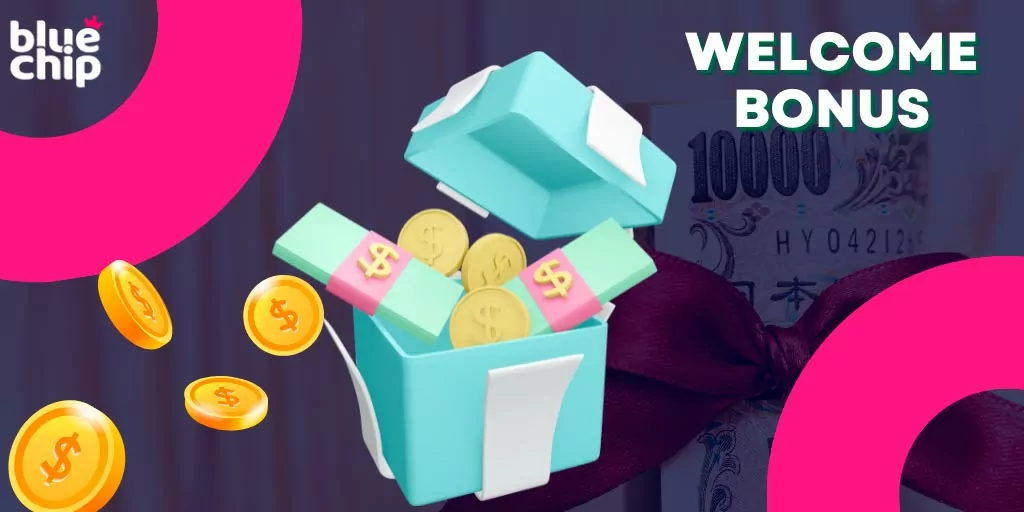 Our company understands that it is not easy to start betting online. And that is why we have a lot of different promotions and bonuses for new customers and constant users. They include cashback bonuses, reload bonuses and others. But the most interesting promotion for new visitors is surely the welcome deposit bonus! The minimal deposit on our website is ₹300 and the bonus is 100% of your deposit and can be up to ₹75.000!
Overall about Cricket Betting at Bluechip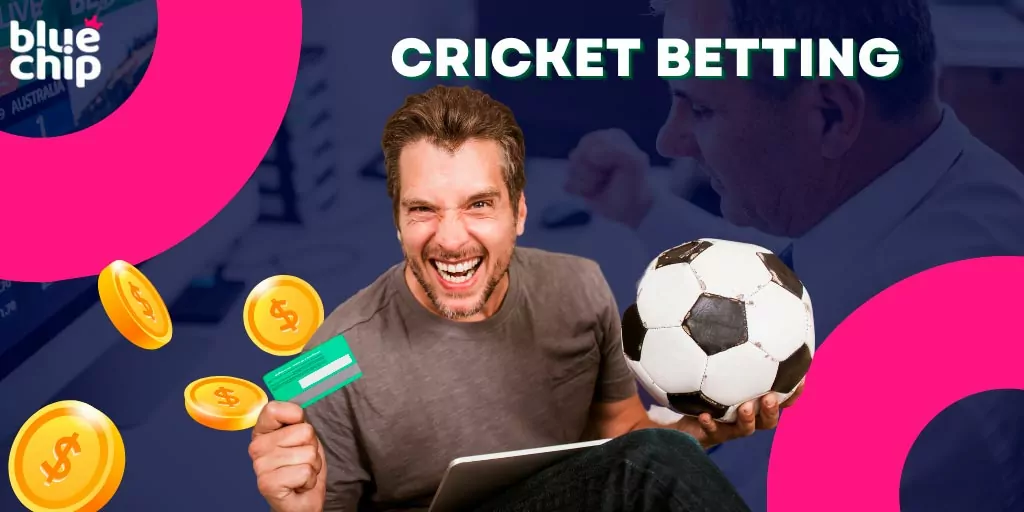 As one of the top-tier and popular betting companies Bluechip offers customers a lot of good opportunities for betting online. Our website is good-looking and very comfortable for users. Various promotions and bonuses will help you to start betting on Cricket online. We also want all our customers to feel comfortable and that is why we offer our service in Hindi. Everything you need for online betting on Cricket can be found at Bluechip!
FAQ
Here are some popular questions about online betting at Bluechip and answers to them!
What payment methods can I use to bet on Cricket?

We think that Bluechip Cricket Betting should be comfortable for everyone. So you can use a lot of payment options such as credit cards, Netbanking, Cryptocurrencies, PayTM, and others!

Is your mobile app for Cricket betting suitable for not powerful smartphones?

Yes! Our app has low system requirements so it is suitable for almost all smartphones!

There are no ongoing Cricket events what can I do?

In this case, there are always eCricket simulations that allow you to bet on cricket matches that are played by computer simulations!

Does Bluechip support Responsible Gambling?

Yes! Our company thinks that it is crucial to gambling responsibly. On our website, you can find a lot of information about the Resposible Gambling Policy!